Various Travels, 2010
---
Here are a few photos from our travels in 2010. We took two trips in July. On the first one, Roxanne, Ryan, and I went Vancouver and Victoria, BC, from July 4th through the 11th. I'll start there.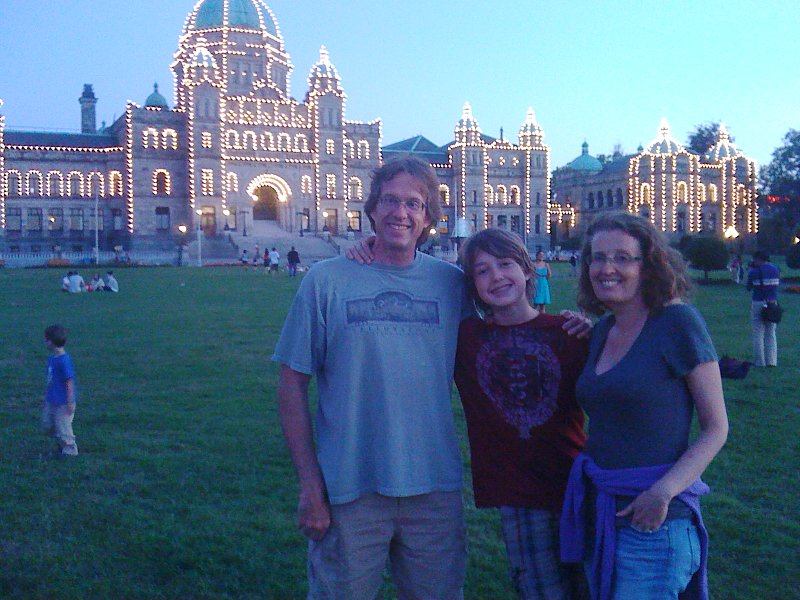 Cell phone photo of us in Victoria, with the British Columbia Parliament Buildings in the background. For some reason, we didn't take any pictures in Vancouver.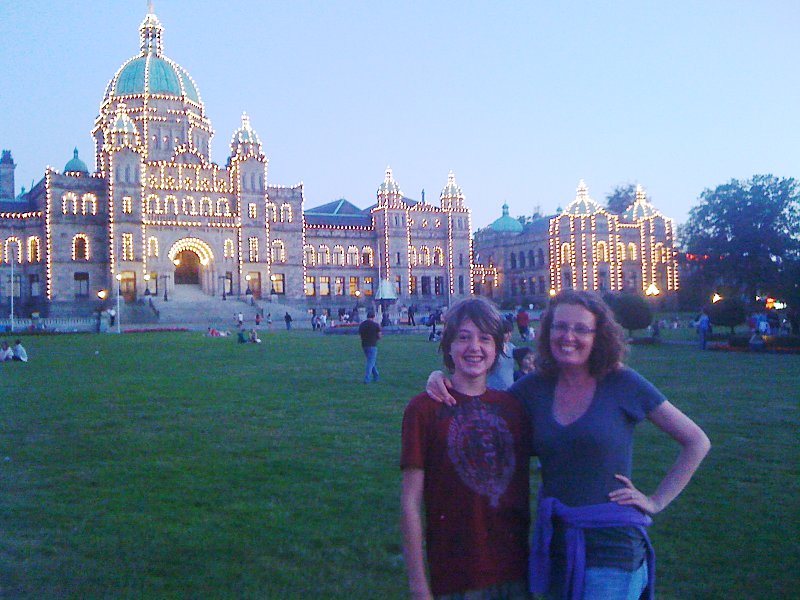 Roxanne and Ryan.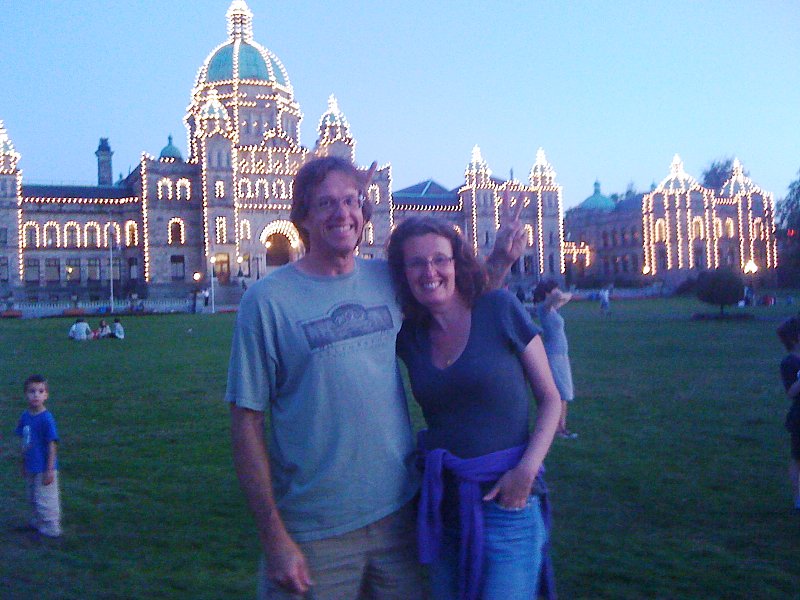 Roxanne and I. Ryan was encouraging us to be silly.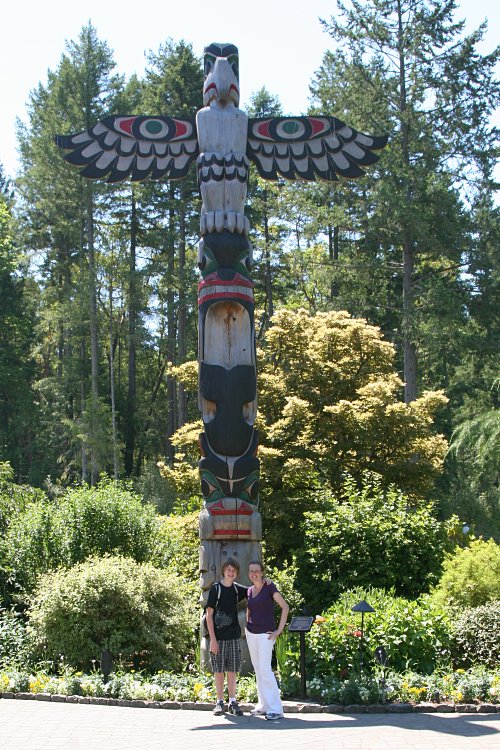 Roxanne and Ryan, with a totem pole at the Butchart Gardens.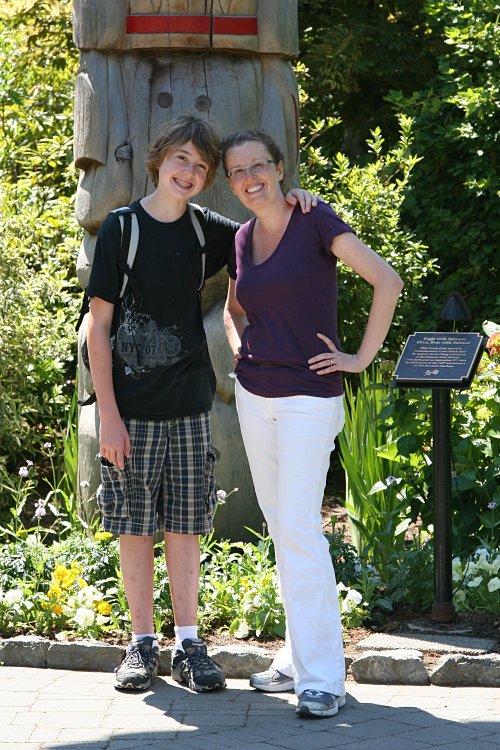 A closer look. I believe it was on this trip that Ryan's height surpassed Roxanne's.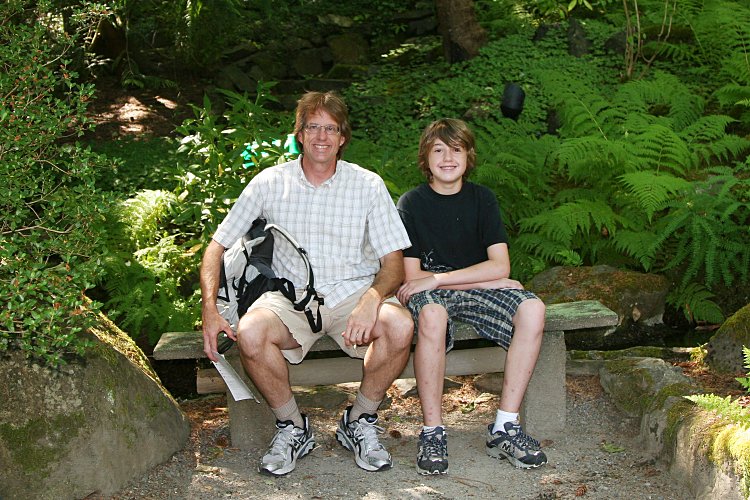 Ryan and I.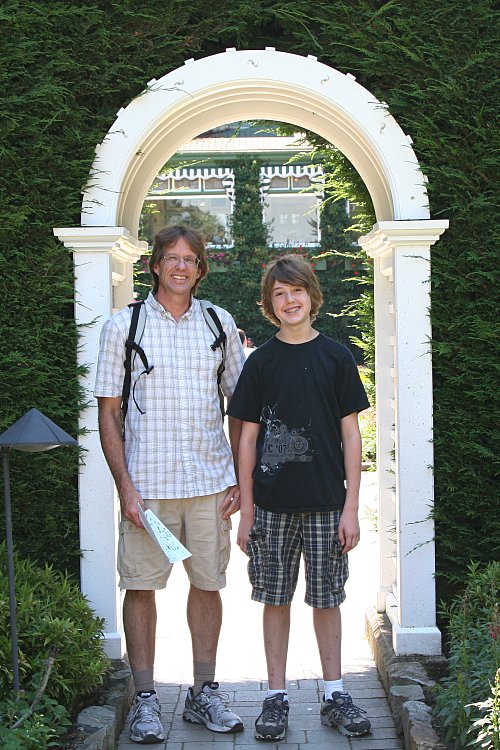 Ryan and I.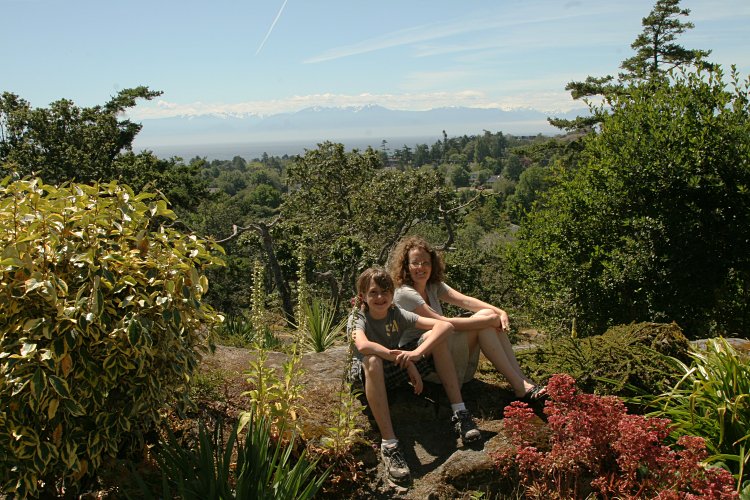 Roxanne and Ryan at the gardens at the Government House in Victoria. Later in month, from July 26th through the 28th, Ryan and I visited our friends Jason and Molly up in Michigan. Jason, Ryan, and I went camping and canoeing for a couple of days.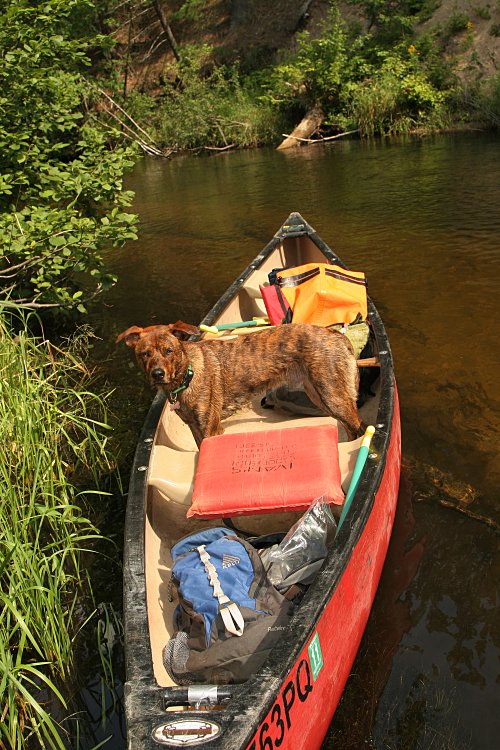 Their dog Cid also came along. He seemed to have a love/hate relationship with the water and canoe... One of the things we did was look for turtles.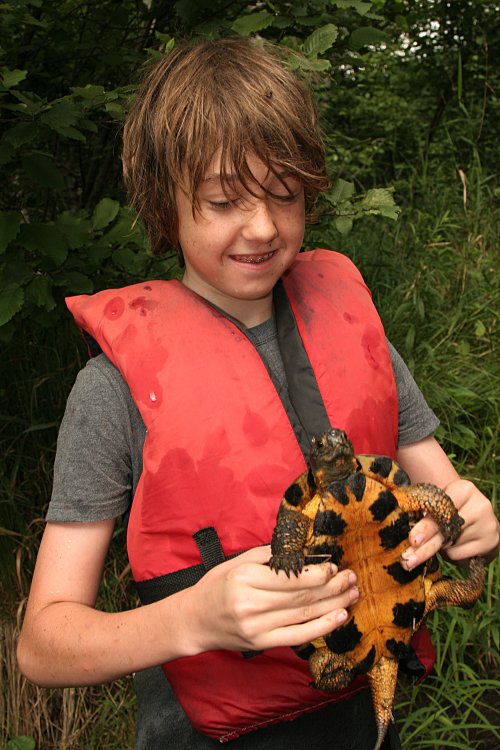 Here's Ryan with a nice Wood Turtle.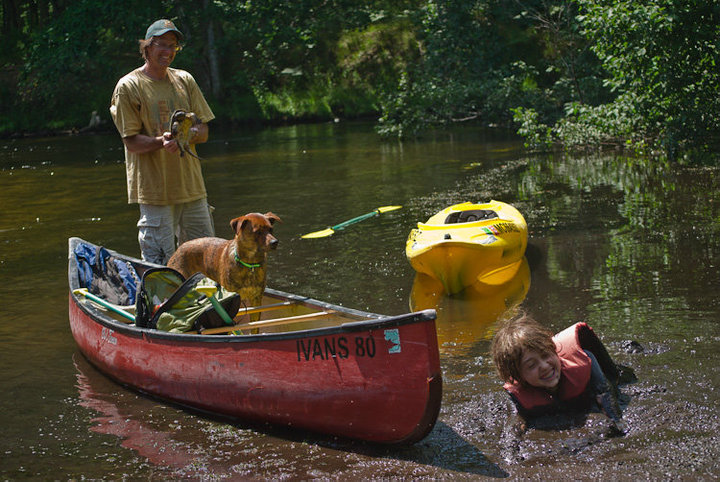 Here's Ryan, wallowing in the mud. Meanwhile, his paddle is floating downstream. This scenario was played out several times. Cid and I are just laughing.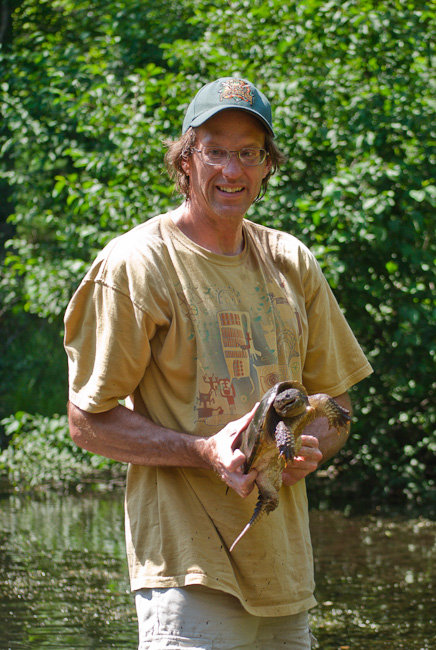 Here's a shot of me, taken just before or after the previous one. I've also got a Snapping Turtle.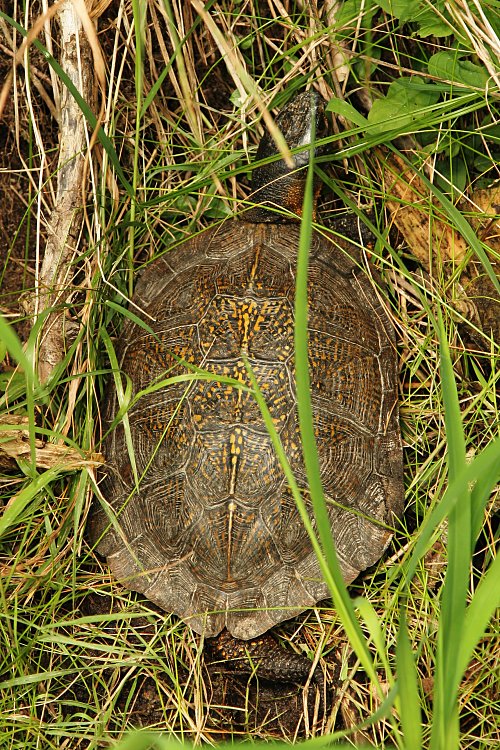 Another Wood Turtle, as spotted on the bank of the stream.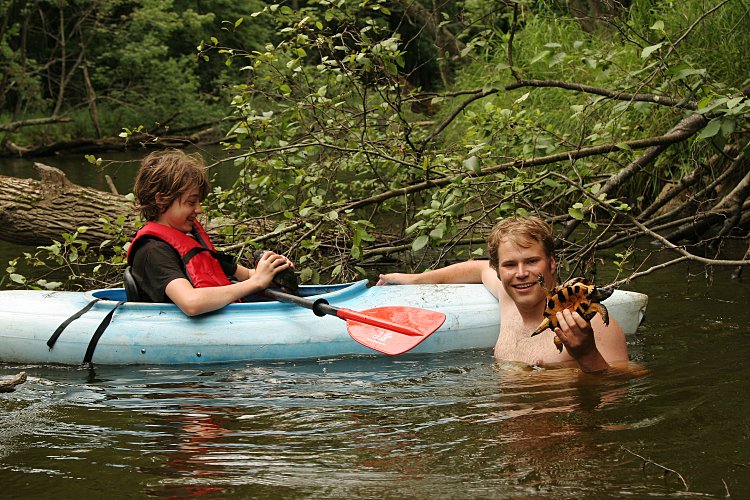 Ryan and Jason. Jason put his swimming skillz to good use here.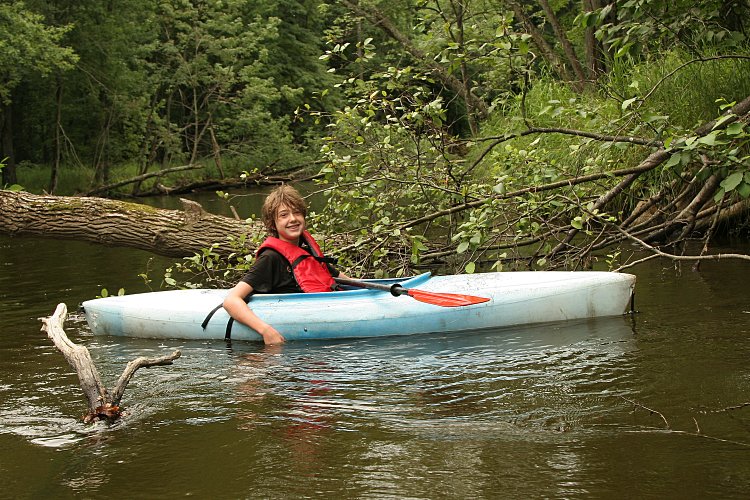 Ryan.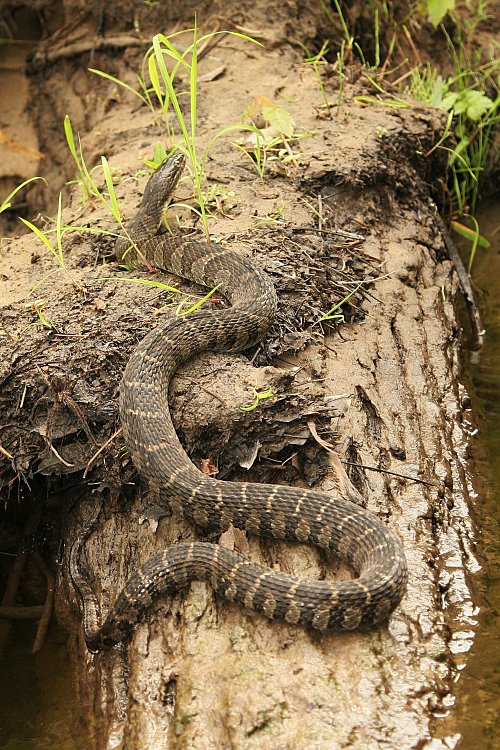 A Northern Watersnake I photographed as we floated by.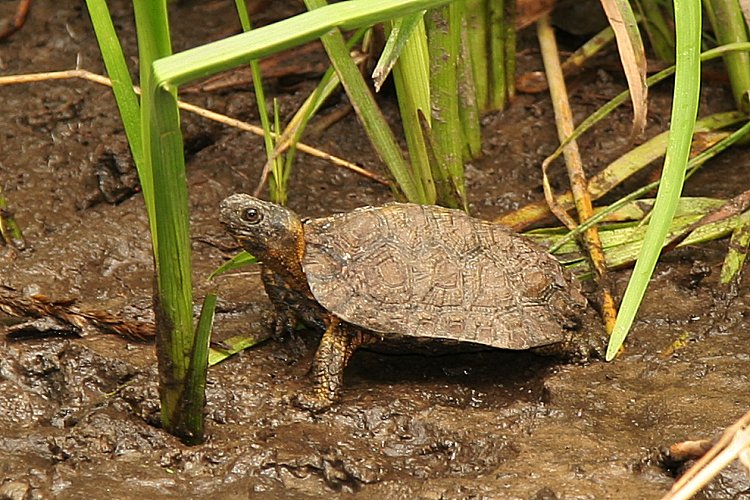 A young Wood Turtle. In October, I made a quick trip out to California and was able to visit my folks over the weekend. My dad has been making walking sticks for years: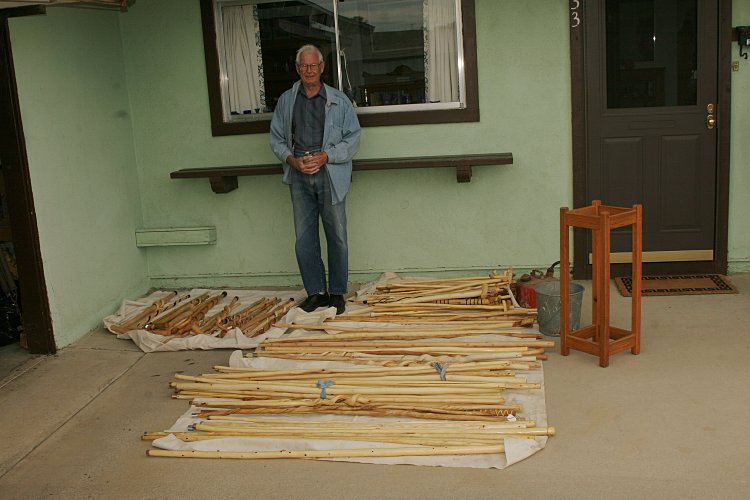 I just did not realize how many! He's given tons of them away as well. Over Christmas, we went to Ridgecrest to see my parents. My brothers Chris and Curt and their kids were around too.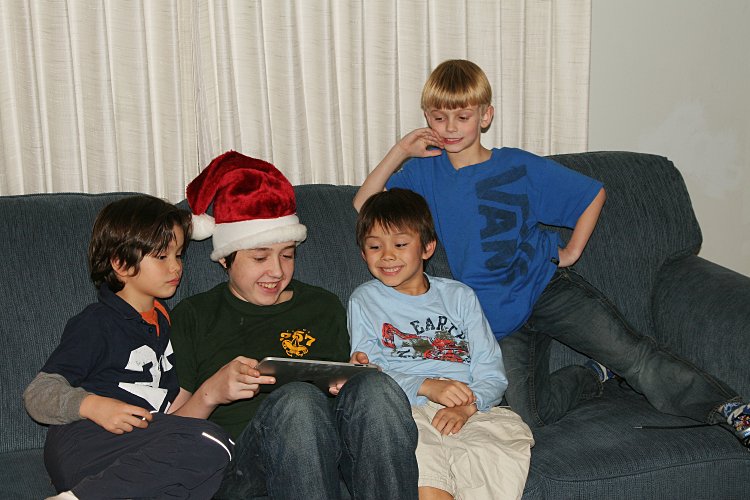 Ethan, Ryan, Owen, and Kyle. The ipad provided much entertainment.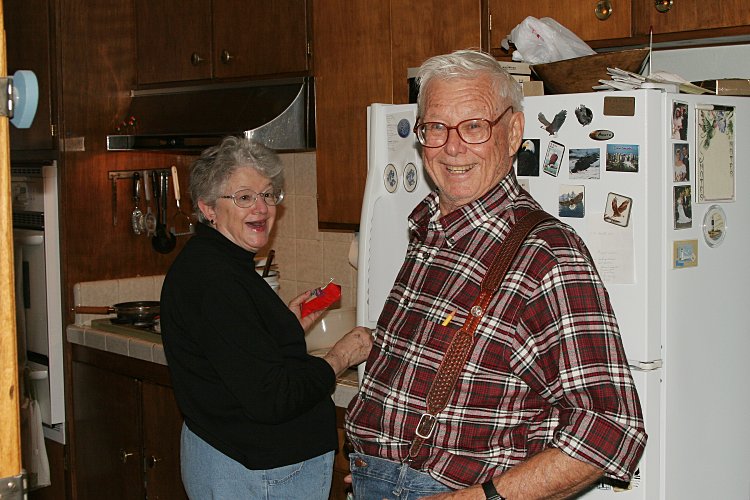 Mom and Dad.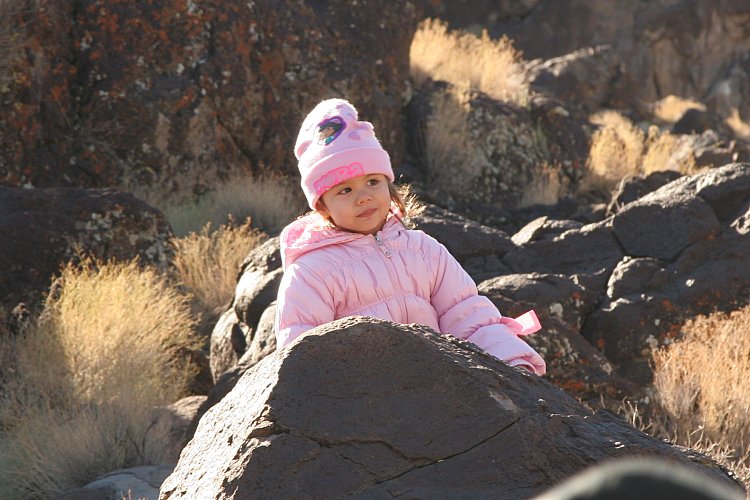 Alex.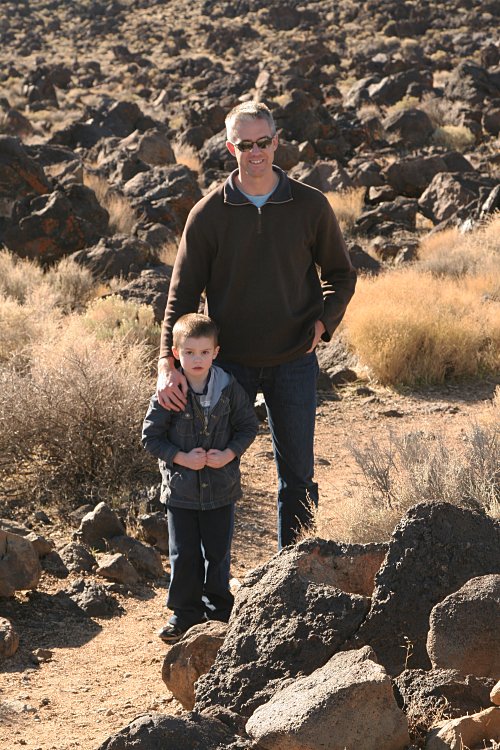 Nick and Chris. I went for a hike Inyo Mountains by myself one day.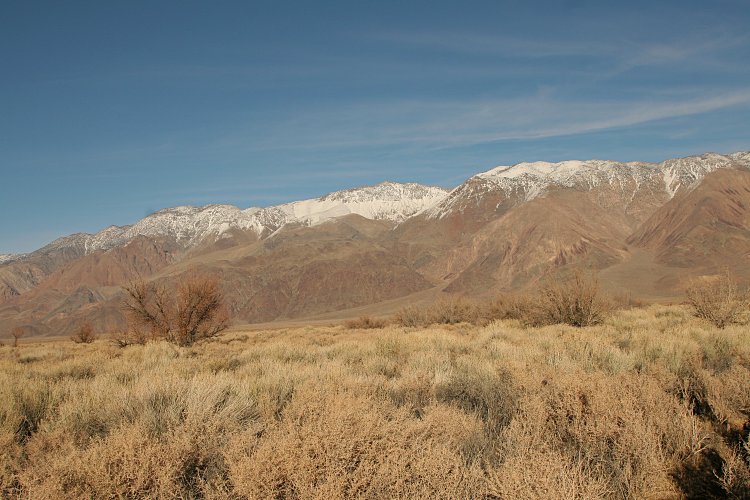 The canyon I sent up.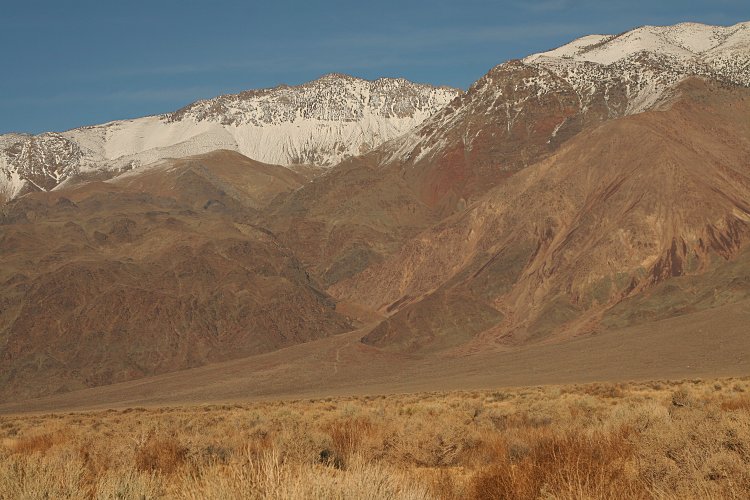 A closer look.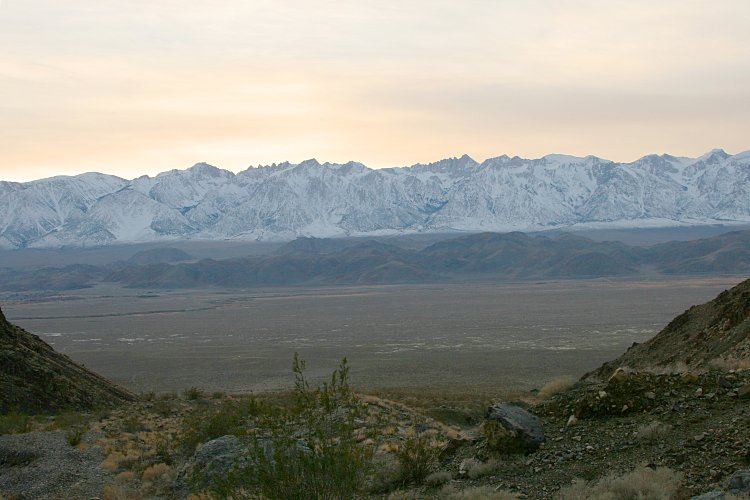 Looking back across the Owens Valley to Mount Whitney.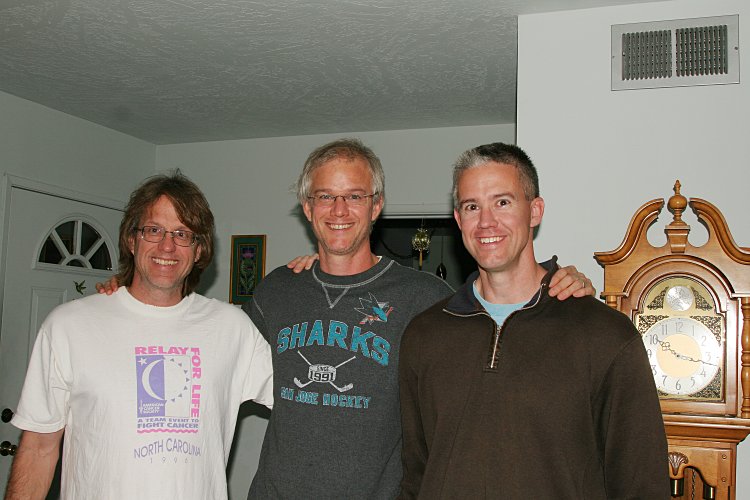 The Brune brothers, Carl, Curt, and Chris. That's it.