Heathkit GR-91 receiver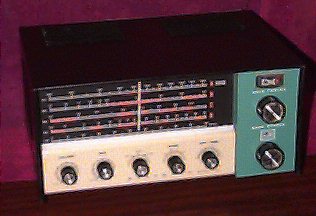 This Heathkit transformer-operated tube-type general coverage receiver followed the AR-3. Equipped with bandspread, BFO, and S-meter, it was advertised as a "Shortwave Radio" and as an "SWL Radio". Shown in the Heathkit ads in Electronics World, September through December 1961, at a price of $42.50 and in January, February 1962 ads at $39.95.
Try this link for Heath catalog information on the GR-91.

---